Greetings Earthlings, Stars & Rainbows,
I am Raynebow Ocean, the creatress of
Verry Merry UnBirthday!
 This is my little cove of curious sparkle and fantastical adornments which I create by hand and imaginOcean. I am inspired by all vintage lore, ephemera and the spirit of bygone eras. OooOoodles of ideas swim in my imaginOcean and it's been a long dream of mine to have my own line of whimsical jewelry and creations! Much of my inspiration comes from the Ocean, the Stars and the Moon.
Thank you for visiting my nest of Starry Clouds!
This is my first collection and more unique necklaces will join us soon!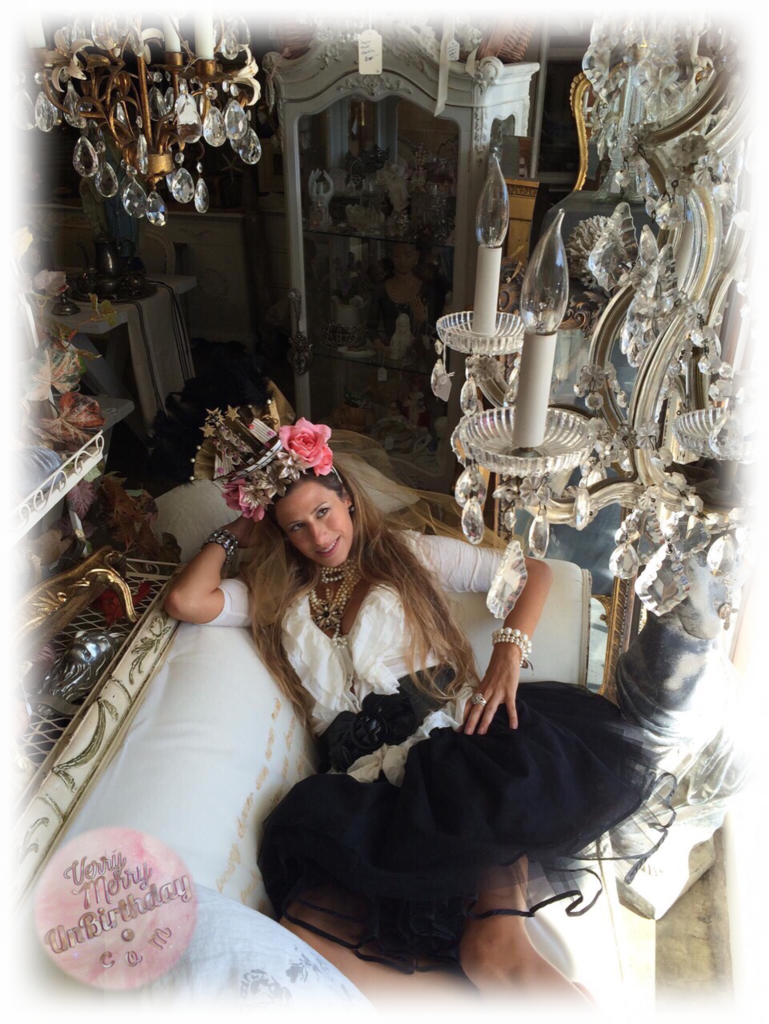 This is me wearing one of my handmade headpieces!